Staging, renovations, and making the necessary upgrades to your home can increase the offers you receive from potential buyers as well as procure a greater bottom line. But where to start? Your professional inspection has turned up a number of problems, be it out-of-date plumbing or wiring, a cracked foundation, or even some termite or rodent damage. What are the next steps? How do you know who to call and how to choose a professional to solve these problems?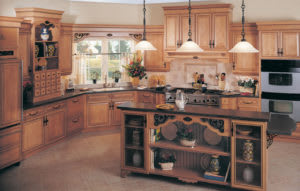 A great place to start is with your realtor. A realtor worth their weight will have already researched reputable people and companies for you to work with. They will likely have established relationships with contractors, designers, and those who specialize in solving the problems you're going to need to tackle to get your house ready to sell. We've all either heard about or have experienced the horror stories related to home improvements, from shoddy workmanship and work delays, to permit issues and costly surprise repairs. A realtor with a background in renovations, costs, permits, and generally understanding how these things work will take a heavy burden off your shoulders. Also, having strong relationships with these contractors and designers can take away a lot of the stress of searching for someone who will honor their estimate and follow through on the work they promised.

An expert in the process, Cheryl has a unique insight into how these repairs and improvements should be handled. As such, she finds it invaluable to educate and inform her buyers and sellers and helps them navigate disclosure, compliance laws, and tradeoffs when deciding what to repair and what's not necessary when selling your home. Having worked on both sides of the industry, she has built a vast network of builders, renovators, and professionals she's personally vetted, and you can trust that her advice for working with these folks will get your home in tip-top shape so you can watch the offers come rolling in.